Outdoor natural grass pitch
A full-size pitch with high-quality natural grass in beautiful surroundings by the water.
For natural reasons, the pitch is very fragile and can only sustain a limited amount of use. It is mainly reserved for the Swedish Football Association's national team activities. Please contact our booking department for more information and requests.
The preliminary period for use is weeks 18-40. No floodlighting.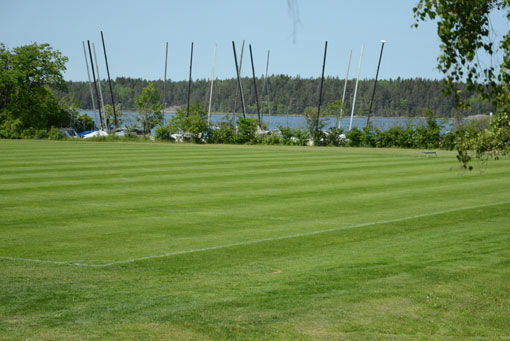 Facts:
Area: 6,825 square metres
Length: 105 metres
Width: 65 metres