Celebrate in the halls of champions
How would you like to celebrate your big day at a grand county estate, with delicious food and a stunning view of Askrikefjärden? Follow in the footsteps of countless celebrants – create memories for life in the illustrious Mästervillan.
Mästervillan is situated on the naturally beautiful slopes of Bosön on northern Lidingö, in tranquil archipelago surroundings just 15 minutes from central Stockholm. With three beautiful dining halls, a generous terrace bathed in evening sunlight, and plenty of space for both chilling in the bar and tearing up the dance floor, the building is fit for all kinds of celebrations. For guests travelling from afar and those nights you wish would never end, there is also Bosön hotel, with accommodation from affordable multi-bed rooms to suites with their own sauna, just a foxtrot away.
We will take care of everything
Behind the Mästervillan party venue you will find an experienced and passionate team who ensure that your big day will become a memory for life. When booking a party or wedding at our facilities, you will always receive professional assistant from an event coordinator who will back you up every step of the way, from the planning phase until the lights are turned off. Let us handle everything from food and drink, to decorations, lights, sound and entertainment, so that you can relax and enjoy the festivities along with your guests. With our many years of experience and far-reaching network of contacts, we can arrange for most things, and we are not afraid of challenges; once we had to transform all of Mästervillan to a fluffy pink and white dream. Thanks to our unique location at Bosön, we also offer a wide selection of sport-inspired activities, which takes every party or wedding to the next level.
Party & wedding request
Fill out the form below and we will contact you within 24 hours on weekdays.
Feel free to contact us if you want to know more about party and wedding events on Bosön.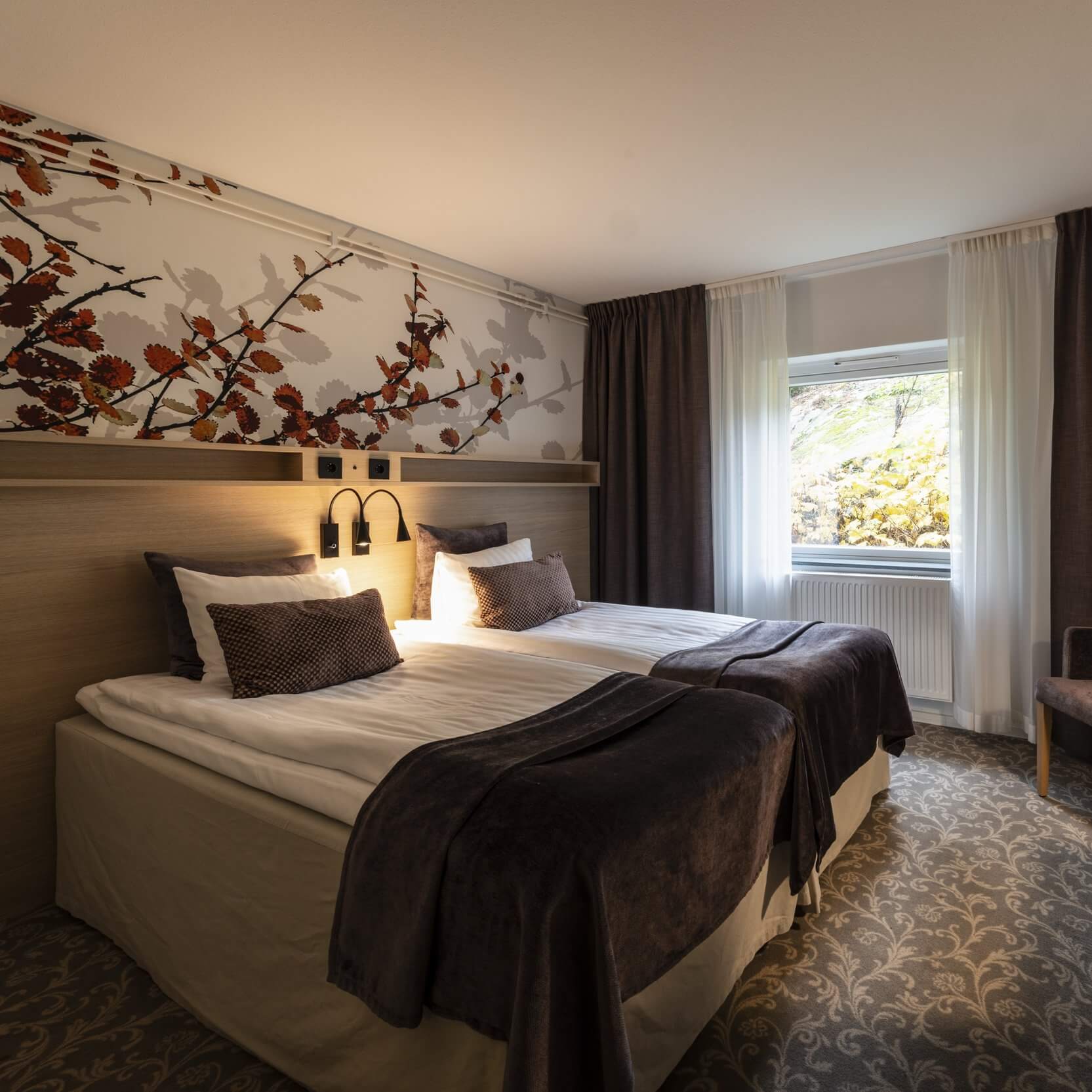 With 340 beds in 121 modern hotel rooms we can offer accommodation to a lot of guests when you're having a party at Bosön.
Read more